Inspired by the theme on Mumslikeyou, I decided to put together some of the pics of the girls having oodles of fun in the snow. Yes, it means traffic chaos, stress and slipping about on the ice to us boring grown-ups but we shouldn't forget how magical it all is for the kids !
a snowman even bigger than Juliette !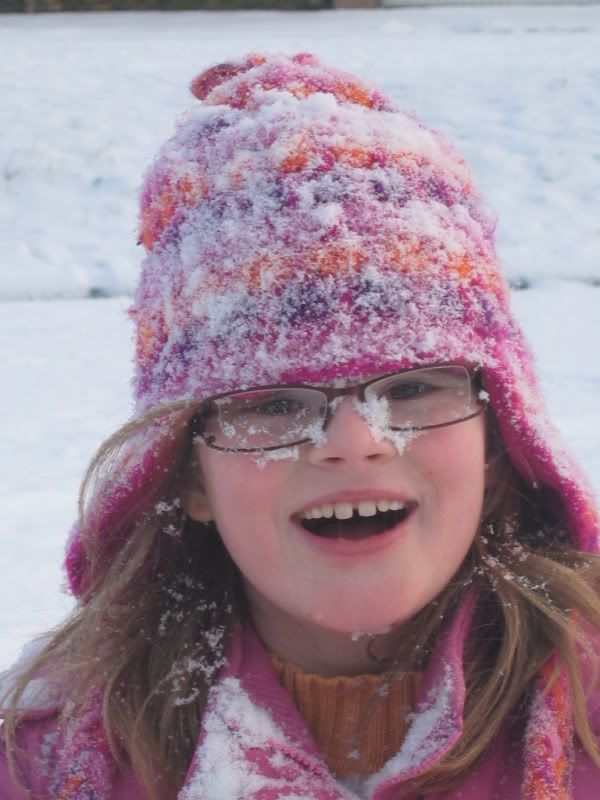 I love this photo - the look just says it all !
I like this version of snowball fights too - me on the inside in the warm with a camera, them on the patio throwing snow at the windows !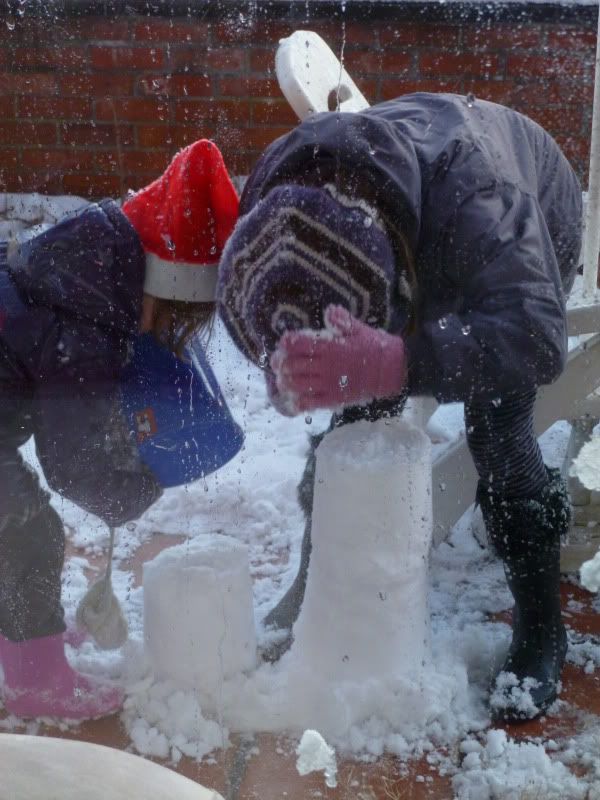 the sancastle methof for making snowmen when there's not much snow left !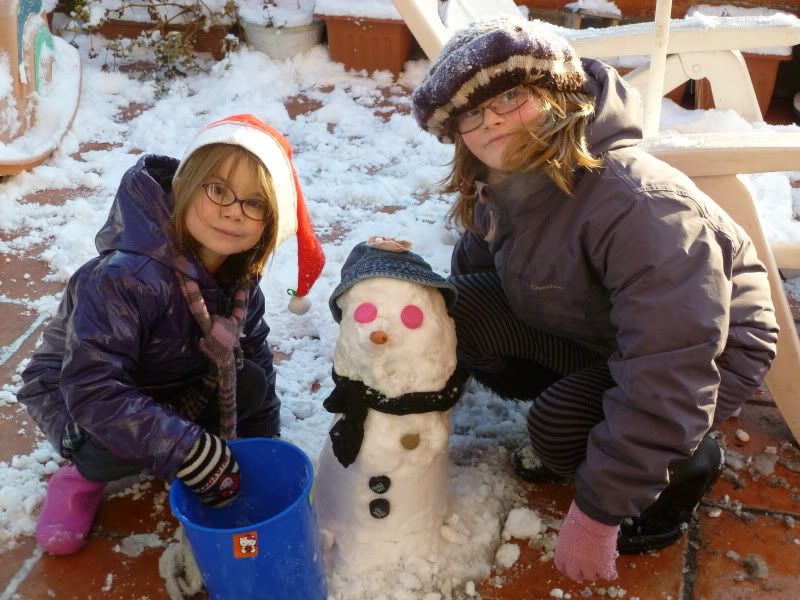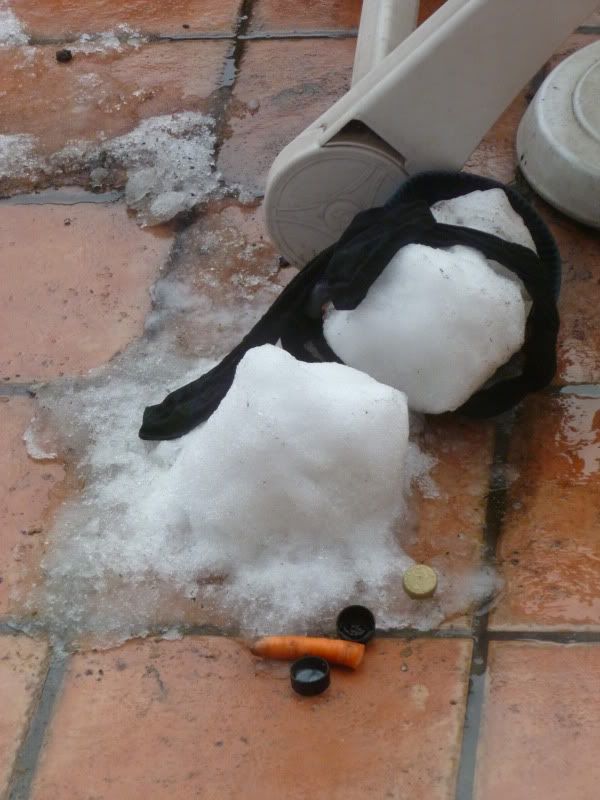 awwwww bye bye snowman !!